Family Law and Domestic Relations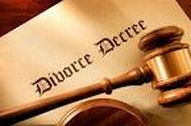 Attorney Richards focuses her practice on and provides personal, compassionate and experienced representation to individual clients in all areas of family law and domestic relations.. Ms Richards understands that each person and each case is unique. She strives to meet your goals while providing you with effective legal representation. Ms Richards believes that each case deserves high quality legal representation regardless of how much or how little is at issue. Ms Richards practices in all Boston-metro counties with affordable legal costs.
Divorce
Separate Support
Paternity
Equitable distribution of property
Child support
Spousal support
Alimony
Custody
Grandparents and third party custody rights
Prenuptial agreements
Postnuptial and marital settlement agreements
Separate Support
Adoption
Termination of parental rights
Juvenile law
Domestic partner agreements and cohabitation agreements
Please contact our offices today to schedule a consultation. During this time, an experienced attorney can assess your case and explain your options in order to help navigate a successful outcome.