About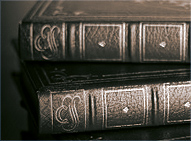 Ms. Richards focuses her practice in the areas of family law and real estate. She also represents clients in domestic relations, personal injury, consumer protection claims, landlord tenant matters and business litigation. She is a frequent volunteer in the Norfolk County Lawyer of the Day pro bono program and is member of the Massachusetts Bar Association, American Bar Association and South Shore Chamber of Commerce.
Ms. Richards is a Summa Cum Laude graduate of Newbury College, with a Bachelor of Science in Pre-Law. She received her Juris Doctor from Massachusetts School of Law School and after fifteen years as a paralegal was admitted to the Massachusetts Bar in 2006.
Attorney Richards is licensed to practice law in all of the courts of the Commonwealth of Massachusetts and the United States District Court for the District of Massachusetts. She works extensively in the Family Court System and has been selected to act as Special Master in the Middlesex Probate and Family Court.
Ms. Richards is co-author of Uniform Jury Instructions for Thompson/West Publishing (pending) and works as research assistant to the Honorable William Young, Justice of the United States District Court, John Pollets, Esq. and Chris Poreda, Esq. authors of Massachusetts Practice Series, Evidence.